Each week during ministry, we serve dinner to all the youth in our program. To feed all the students, we rely on support from parents, parishioners, and friends of our program!
If you are able to help, please use the links that will be made available below to sign up to bring part of a meal. We will have more dates avaialble throughout the year.
If you are not able to bring food, but would like to make a donation to cover a meal, please email us at [email protected] or mail/drop off with "ATTN Youth Ministry" and note that donation is for "Youth Ministry Dinners". Donations of gift cards to local grocery stores are also welcome!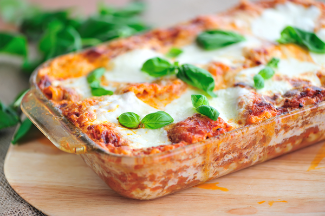 Instructions:
When dates are posted, you can click on a date below to see what slots are available.
On the SignUpGenius website, you will see a chart outlining the dinner for that date. The item we are requesting will be on the left with any notes and the quantity to feed of each will be in parenthesis. (i.e. Pasta (20) - 1 pan of pasta to serve 20).
Click on the "Sign Up" box next to the item(s) you would like to bring and then at the bottom of the page, once done selecting, click on "Submit & Sign Up".
Fill out your information and click on "Sign Up Now".
You will receive a reminder on your email a few days before your scheduled date. Email us (

[email protected]

) with your drop-off plans, reheating instructions (if needed), and plans to pick up dishes (see below).
Drop Off:
Meals can be dropped off anytime on Wednesdays.
If during office hours (8:30am-4pm), it may be left with the front office or taken to the parish kitchen.
After 4pm, please drop off to the parish kitchen.
We ask that meals be dropped off by 5pm for anything that needs to be reheated and by 5:45pm for meals that are ready to eat in order for us to be ready to serve at 6pm.
Please clearly label any dishes/pans/bags/containers that you drop off to facilitate returning back to you. They are able to be picked up after youth ministry at 8pm or a different day during office hours at your convenience.
Thank you so much for supporting the youth of our parish!